Venue
1318 N Ocean Dr
1318 North Ocean Drive, Hollywood, FL 33019
Miami Carnival Cannot End Without *BEND* The Sexiest Bikini Cruise… You MAD?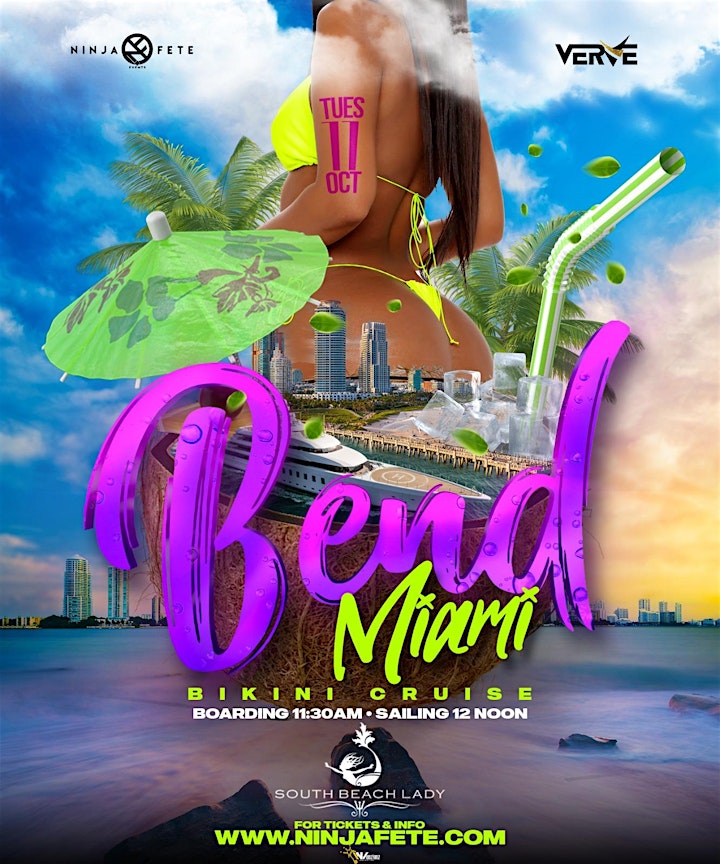 MIAMI IS NOT COMPLETE WITHOUT BEND
The Sexiest Bikini Cruise Is Back For Miami Carnival.
Don't Pack Your Suitcases Just Yet. It's Not Over Until We Say So.  If You Need To Change Your Flight Or Extend Your Hotel Just Know That It's Going To Be Worth It. Pass The Word "BEND Is Miami's Best Kept Secret." A Cruise Full Of Vibes And BIKINIS.
Capacity Is Limited. So Don't Stick. Everyone Can't Make It On. "Its A BOAT LOL" But Don't Let That Be You & Your Crew.
This Is A Ticket Only Cruise. There Will Be No Tickets Sold At The Pier. When We Say "It's Sold Out!" We Mean It. It's SOLD OUT.
Bikinis & Beachwear Is Mandatory, Trust Us, With That Miami Sun You Will Wish You Wore Less.
Check Out The Pictures Below. Follow Us On Instagram For Videos And Updates.
Music Always By The Very Best.
Click Here To -> View Bend Vaval Weekend Photos View
Click Here To -> View Bend Miami Pics
Click Here To View -> Bend St Lucia Carnival Pics
Register soon because space is limited.
We hope you're able to join us!